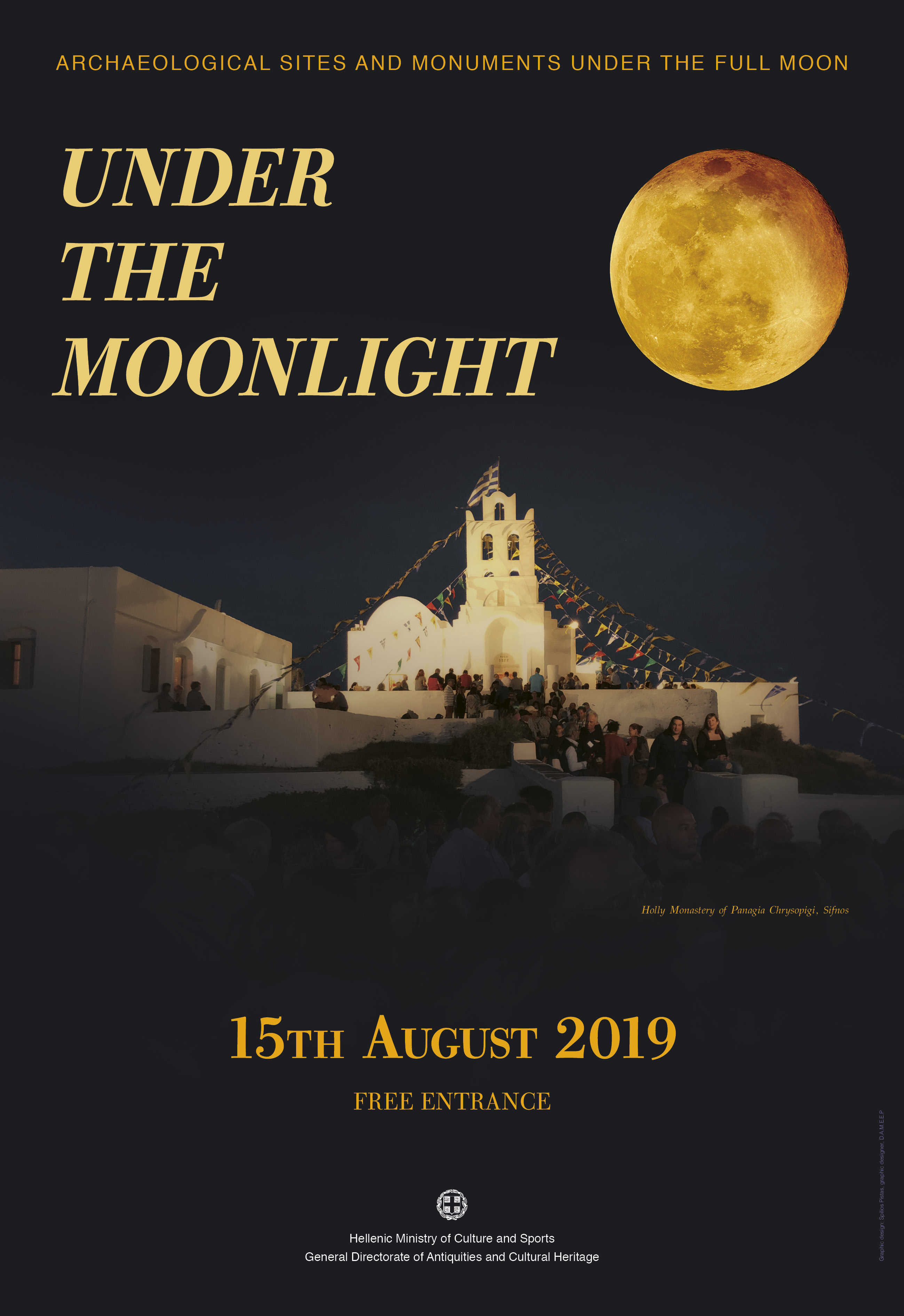 The Hellenic Ministry of Culture and Sports organizes successfully the August Fullmoon celebration every year since August 2002, by offering free entrance to archaeological sites, museums and monuments under the August fullmoon.
The celebration of August Fullmon 2019 will be held on Thursday, August 15 th. The events in some sites and museums start from August 11th until August 19th. 100 events mostly musical concerts will take place in archaeological sites, monuments and museums allover the country. Forty eight archaeological sites and museums will just remain open to the public.
The entrance will be free to the public.