Enjoy free Wi-Fi
We believe that when a hotel advertises free WiFi, they should provide travelers with a fast and reliable connection. 
Public Transport
The Athens public transport system is affordable, reliable and covers most of the city and suburbs. From us you can find easy metro, Suburban Railway, Buses & Trolleybuses and tram
Museums
Athens is the oldest capital in Europe and it has a great history and it has also some of the best museums in the world that you have to visit! Most of them is only several minutes from Athens Suites
Join the life above the Acropolis
Thission is probably the most appealing of all neighborhoods in the center of Athens, for visitors as well as for Athenians. It combines the serenity of the archaeological sites, the pedestrian streets, the neoclassical houses, the museums and art galleries, with the likely cafes and bars, the Athenian family walks during the weekends, and the open air craft market.
One day in cruise of your life to three Saronic Islands.
One of the beauties of traveling to Athens is a captivating cruise to the magical islands of the Saronic Gulf. Athens Day Cruises offers you the beauty of a day cruise to three islands, Hydra, Poros and Aegina with the promise of a world of pleasures on board.
For many people summer (and summer holidays) end in August. However, that's not the case with Greece, according to the following report by travel agency My Greek Friend, which points out that a lot of people believe that September is the ideal time to travel to Greece for various reasons.The agency gathered the four most […]
This international meeting, hosted in Athens for the first time since its commencement in 1996, will last until September 5, 2019 Development and Investment Minister Adonis Georgiadis and Deputy Research and Technology Minister Christos Dimas on Tuesday stressed the importance that the government attaches to Greece being present in space exploration and to support the […]
Newsletter
Subscribe to our newsletter and get unique offers as well as the latest news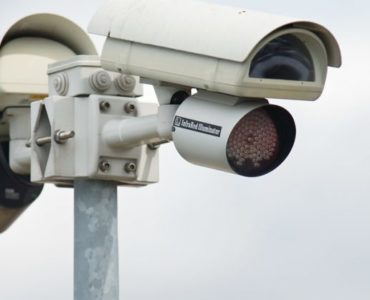 London tops the list The capital of Greece, Athens is the 8th most surveilled city in Europe, according to a survey by Comparitech, while London is the most surveilled by some margin. Around 630,000 cameras are watching 9.6 million inhabitants in the UK capital – 68.4 cameras per 1,000 inhabitants. Second-placed Berlin is a far […]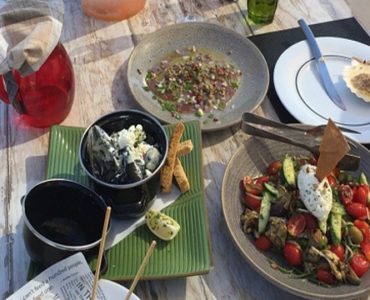 Protected Designation of Origin (PDO) products will be the focus of the European Commission's participation in the 84th Thessaloniki International Fair (TIF 2019), noted Margaritis Schinas, Deputy Director-General of the Commission's Communications Directorate and Greece's proposed European Commissioner.Schinas visited the Commission's stand on Saturday, the first day of the fair, pointing out:"We consider the exhibition […]