Pireaus to become one of the world's leading ports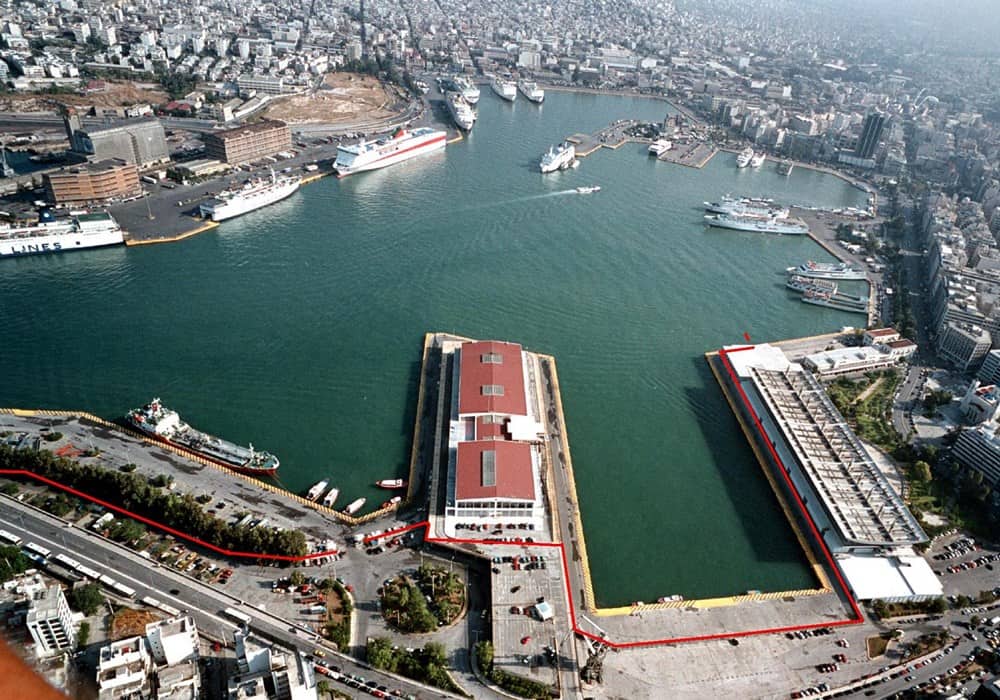 After the recent proclamation by German newspaper Die Zeit that Piraeus is "the world's fastest growing port, and will be the largest port in the Mediterranean by 2019," Zhang Anming, deputy general manager of COSCO Shipping's subsidiary PCT at Piraeus predicts that in one and a half years it will "become the largest port of the Mediterranean, from third as it is today."
"The transport of goods has more than tripled over the last years in Piraeus. Container traffic increased by 6.4% in 2017 compared to 2016, from piers II and III of the port of Piraeus, managed by the Piraeus Container Terminal. In absolute numbers: In 2017, 3,691 million containers were transported (Teus) compared with 3,471 million in 2016. In 2018 we can surpass the five million," said Zhang Anming.
"In one and a half years, Piraeus will become the largest port of the Mediterranean, from third as it is today," Zhang said in a statement to the Athens-Macedonian News Agency (ANA). "Piraeus is the fastest growing port in the world. Only this year, the management seeks to increase freight traffic by 35%," he added.
"Every week 16-18 freight trains depart from Piraeus for central and western Europe. The China and Europe Marine and Land Line Interconnection Program is being implemented and Piraeus is being transformed into one of the largest freight forwarding centers in one of the region's largest Logistics Services Centres," he explained.
"Piraeus is the centre of the European maritime world," Zhang added, explaining: "Rail transport of containers from Piraeus, via FYROM and Serbia, to Central Europe will take two days. More quickly, that is, than the time that a merchant ship from Asia needs to cross Suez, the Mediterranean and sail through the straits of Gibraltar, Spain, and France, to dock and unload in the ports of Rotterdam or Hamburg. Austria, for example, which imports goods mainly through the ports of the European North, could benefit from the new route in the future."
COSCO is determined to further upgrade Piraeus as the central gateway for Euro-Asian trade since it is the first European port after Suez. The head of the PCT also said that the Chinese group has contributed to the development of the port, creating 1,600 jobs. Chinese investment at Piraeus port has also upgraded the surrounding region, increasing the investment interest of Greek and foreign companies directed at the construction of hotels, conference centres and shopping areas around the cruise terminals in order to benefit from the upgrading of the city.
"Our course is already successful. We are very proud. Our plans are to create the largest trading port of the Mediterranean in the next 1-2 years. We have been preparing for the past eight years," Zhang said in a statement.